There is a reason why when 2010 hit, I didn't make predictions or exclaim that it was going to be the "best year" or even "my year". I have learned in the past that God has His own plan, and nothing is really mine to claim unless he sends me His word.
Anything can come and rock your world and change your life forever. Yesterday, an earthquake rumbled through Haiti. My parent's country. A country that really didn't need another tragedy.
Some are wondering why "the poorest country in the Western Hemisphere" just can't catch a break. To quote President Obama, "this tragedy seems especially cruel and incomprehensible". Especially to a place that already knows all too well about hardship and devastation.
I'm wondering if this is a sign and a final attempt to bring attention to how much help Haiti so desperately needs.
This catastrophe affects me personally as my family and I are still waiting to hear from my grandfather who lives in Port-au-Prince. My heart and prayers also go out to those who are like us and are waiting to hear from their own family members and friends. I also want to extend my prayers to the Haitian residents who, though I KNOW are a strong people have seen better days. I am asking God to help us help you all.
Some heart-wrenching images via TwitPic posted by user @photomorel: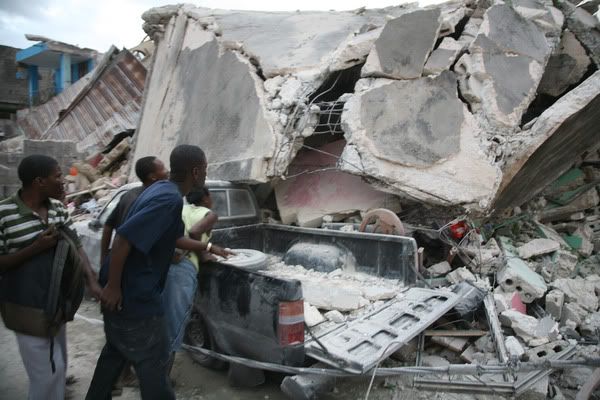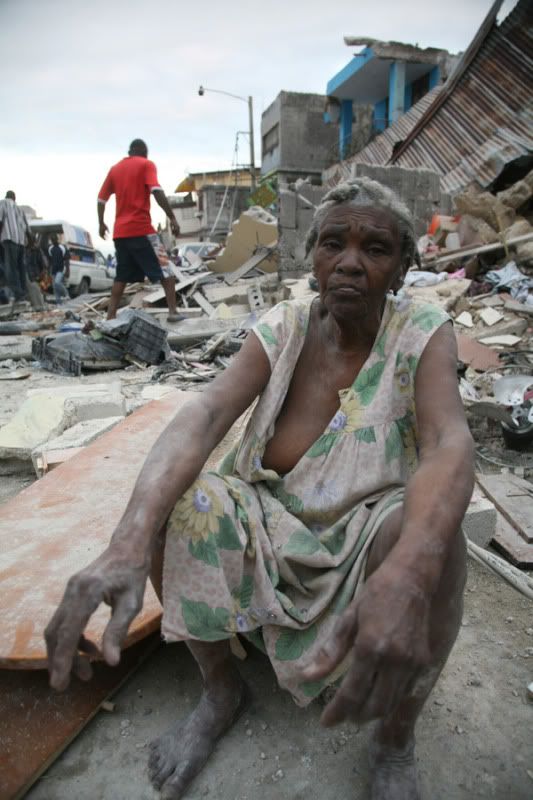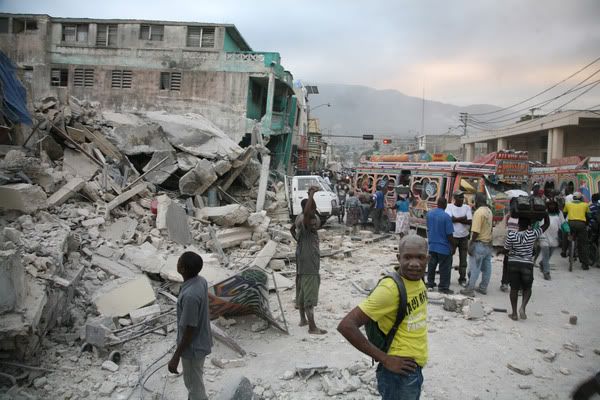 **ETA** After 2 days of waiting, hoping and praying, I am happy to announce that my grandfather has been found alive and well. He's a smart man who managed to grab his passport and meds before running out of his house that crumbled and is no longer. We're so grateful that he is OK are still praying for his continued safety as well as the safety & comfort of other Haitian residents! I won't stop doing what I can do from here!
And here, I share a personal message from my cousin that she posted via Facebook:
❝ La situation ici est très dure, très compliquée et très douloureuse. J'ai des dommages importants, mais physiquement, je vais bien et ma famille aussi… J'essaie de mon mieux d'aider les victimes dans ma zone, mais ce n'est pas évident. Je vous remercie de tant d'attention. C'est le moment ou jamais pour nous, Haïtiens, de réapprendre à nous aimer et à rester solidaires. Je vous embrasse tous. ❞
Translation . . .
❝ The situation here is very hard, very complicated and extremely painful. I have suffered through much damage but physically I am well and my family is also. I am trying my best to help other victims in my zone, but it isn't easy. I thank all of you for all of the attention & support. It is in this moment for us Haitians to relearn to love & remain interdependent. Hugs and kisses to you all ❞